Medical Staffing Service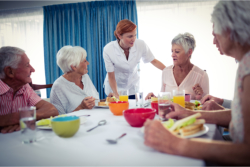 We also extend our services to big medical facilities, such that they get the necessary staffing requirements they need. We know that there are times where certain circumstances can result in understaffing in the facility, it is in this situation that we come into the picture.
We have an extensive know-how in the process of assigning the right medical professional to fill the roles that are vacant in a given shift in certain medical institutions. Our pool of professional healthcare workers undergoes rigorous recruitment process before they could be placed in the necessary position they need to occupy.
For more information about staffing solutions, please call 847-496-4715.