Home Nursing Services (24-Hour Nursing care)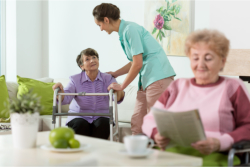 With this kind of services, we will let our skilled and efficient licensed practical nurses, as well as registered nurses, provide you with direct care at your own home no matter what time of the day it is. You will be assessed and observed, and necessary management of your condition will be done so that you can enjoy a life of comfort amidst your condition. You do not have to worry, as necessary evaluation of your care will certainly be performed by the professionals working closely with you.
Our 24-hour Nursing Care package includes:
Interested in this service? Call 847-496-4715 for more information.